Hi I'm Sam. I've been working in the fitness and wellness arena, mainly as a Pilates Instructor, for nearly 30 years now. During that time, I've referred a lot of people to sports massage therapists as I know how beneficial they can be.
But last year, I had an epiphany.
Why am I sending my clients to other people when I could help them myself? I retrained and studied hard and achieved my Level 3 Sports Massage Therapy Qualification so now I can offer my clients everything, all under one roof.
I specialise in putting the balance back into your body. I help patients with rehabilitation from injury and postural imbalances. I can also help with pre-event preparation and post- event recovery.
Running a marathon any time soon? Or maybe a sponsored walk?
My ethos is that there are no obstacles in life, there is always an option to get you where you want to be.
The first thing that happens is you book a call with me using the website contact form and we have a phone conversation where we outline what your requirements are for our initial in-person appointment.
During our first meeting you will have a physical assessment – fill out a questionnaire about your general health and well-being – agree a treatment plan – treatment will begin that day. This usually takes an hour.
Treatment includes – massage – movement – and self-care management at home, and advice for moving forwards.
We will establish an individual plan for you depending on your specific needs.
It goes without saying our clinic is a safe space and you can expect confidentiality, integrity, and compassion.
SPORTS MASSAGE
Sports massage is not just for sports people. It includes massage warm-up techniques, deep tissue massage with movement, trigger point and friction work. It helps those involved in any physical activity whether that's dog walking, gardening, gym work or running a marathon.
The great thing about this type of focused massage is that it prevents and treats injury and improves performance. A win-win in my mind.
MASSAGE THERAPY
This is all about putting the balance back into your body. We work on specific areas of the body that may be causing you pain or discomfort on a daily basis. There will be some trigger point treatment, firm massage and friction work where needed.
Basically, we apply pressure to soft tissue and joints with the goal of slowing down your nervous system. This type of massage can also help to relieve stress and enhance wellness.
PRE-EVENT MASSAGE
It's short and sweet and gets you geared up and warm for whatever you are about to do whether that's a 5K, a marathon or a triathlon. It's light and lifting and will increase blood circulation, flexibility, and it will enhance your performance and get you in the right frame of mind. You have these types of massage from an hour to 24-hours before your event or even before a workout.
POST-EVENT MASSAGE
This treatment reduces your muscle stiffness and flushes toxins that have built up in your body during your event. It's important because it enhances your recovery and also reduces fatigue. This type of massage can be conducted from 30 minutes to 72 hours post event. During this treatment there is no deep tissue work just lots of muscle care and repair.
If you are interested in any of the above, let's have a chat. All you need to do is fill out the contact form below with your details and I'll be in touch.
see what massage clients say
Latest News
Read the latest news and get tips and hints about Pilates, nutrition and more!
Sam's blog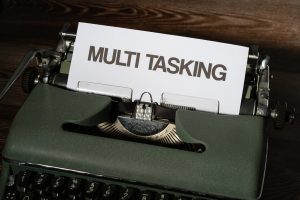 Today I want to talk about something I see EVERY DAY. It halts progress and [...]