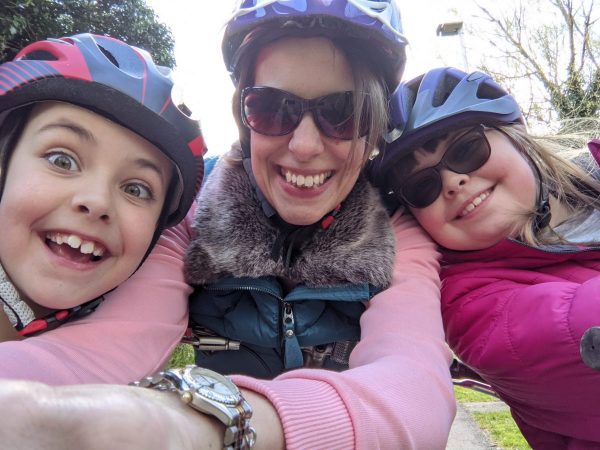 Are you a woman who: –
Has no time for herself
Gets tired with niggling aches and pains
Struggles to lose weight the older you get
Would like to get some tone and shape
Would like to feel more confident in herself
As a woman in her mid 40's running a business and having two young children, I know exactly where you're coming from. We're all running around every day with a lack of sleep, trying to do all the things we used to do with ease, but it's a hard balancing act to fit it all in and find time to breathe, let alone have some 'me' time. We all have niggles in places and for me, it's my hip. This is why I love Pilates.
Allow me to introduce myself:
I'm Sam and I love bringing people together in a harmonious community where you'll have a sense of belonging and where everybody knows your name.
We are the Cheers of the Pilates world. I have a certain zen quality that I bring to our space with the added touch of a wacky sense of humour. Part of my purpose here on earth is to reach as many people as possible to help them understand and enjoy the benefits and magic of Pilates and dramatically increase their body confidence and the quality of their lives.
Sam H Pilates is so much more than just turning up for your weekly class and going home at the end until next time. It's about a community of people who share the same love of Pilates, enjoy the social aspect of classes which continues through the week as we stay in touch via newsletters, messages, extra classes and coffee. It's about sharing stories, knowing each other by name and being part of an extended family.
I feel honoured to have created such an amazing experience. When you join the Sam H Pilates family you aren't just a client you are a friend and I love that (actually welling up when I write this).
Why I can help you:
I've been helping women to find mind and body harmony for over 25 years
My clients get stronger and fitter with fewer aches and pains and have more energy
We re-balance your hectic lifestyle and bring calmness in
You will get a sense of belonging and make lots of new friends in class and at our social events
Fun is a major part of our workout and you'll always be guaranteed a giggle
Why I do what I do:
Back in my teens and early 20′s, I didn't have the confidence and self-belief I have now. I never really seemed to fit in as I wasn't big on nightclubbing or wearing the latest fashion. In fact, the only belt I would wear would be a lifebelt as I worked as a lifeguard at the local leisure centre.
I was so determined to make fitness my career that I persuaded them to sponsor me and I achieved my first fitness qualification and have been working in the fitness industry ever since. I still teach classes at my first leisure centre and will always be grateful for the opportunities they gave me.