How would you like to work up a sweat with your partner?
(Get your mind out of the gutter) I'm talking about Couple's Pilates.
Yes, I'm launching a new coaching session aimed at people who want to train together.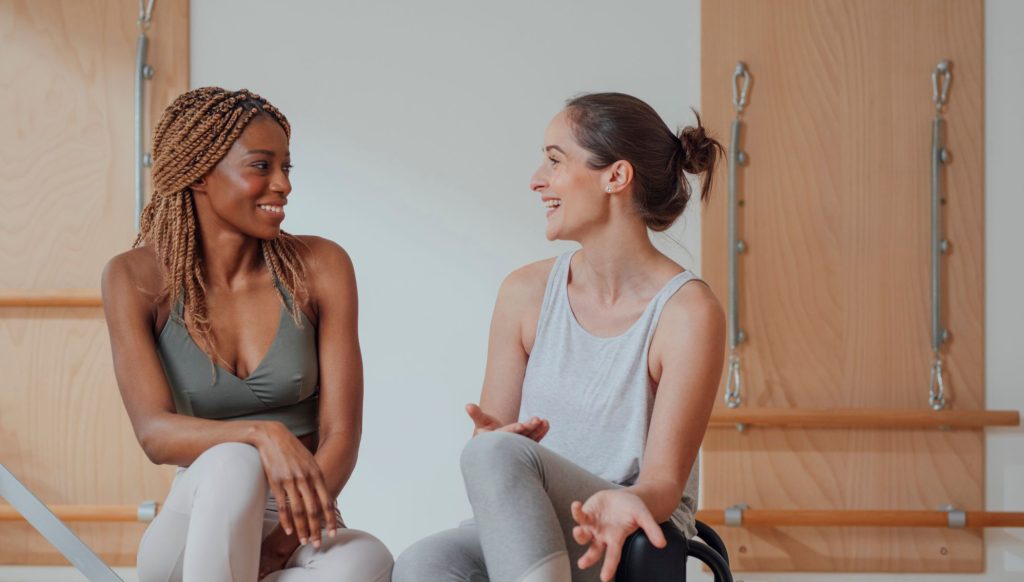 It doesn't have to be your partner. It could be your best friend, sister, work mate. Basically, it's personal training for two people together – saving you half the price.
I devise a bespoke programme for each of you depending on your goals and you train together.
30-minute or 60-minute sessions are available on Tuesday morning – Thursday afternoon and Friday lunchtime.
If you like the sound of this and want to invest in your future health and wellness, then fill out the form below.
The cost is £40 per 30-min session or £80 for a 60-min session (full disclosure, if one of you doesn't turn up the full rate still applies).
Half the price but twice the fun x
Fill in the form below for more information:
DISCLAIMER
When participating in any exercise or exercise program, there is the possibility of physical injury. If you engage in this exercise or exercise program, you agree that you do so at your own risk, are voluntarily participating in these activities, assume all risk of injury to yourself, and agree to release and discharge Sam H Pilates from any and all claims or causes of action, known or unknown, arising out of Sam H Pilates. It is always advisable to consult with your GP before undertaking any physical activity.